Spin, A´Design Award Winner Gold 2015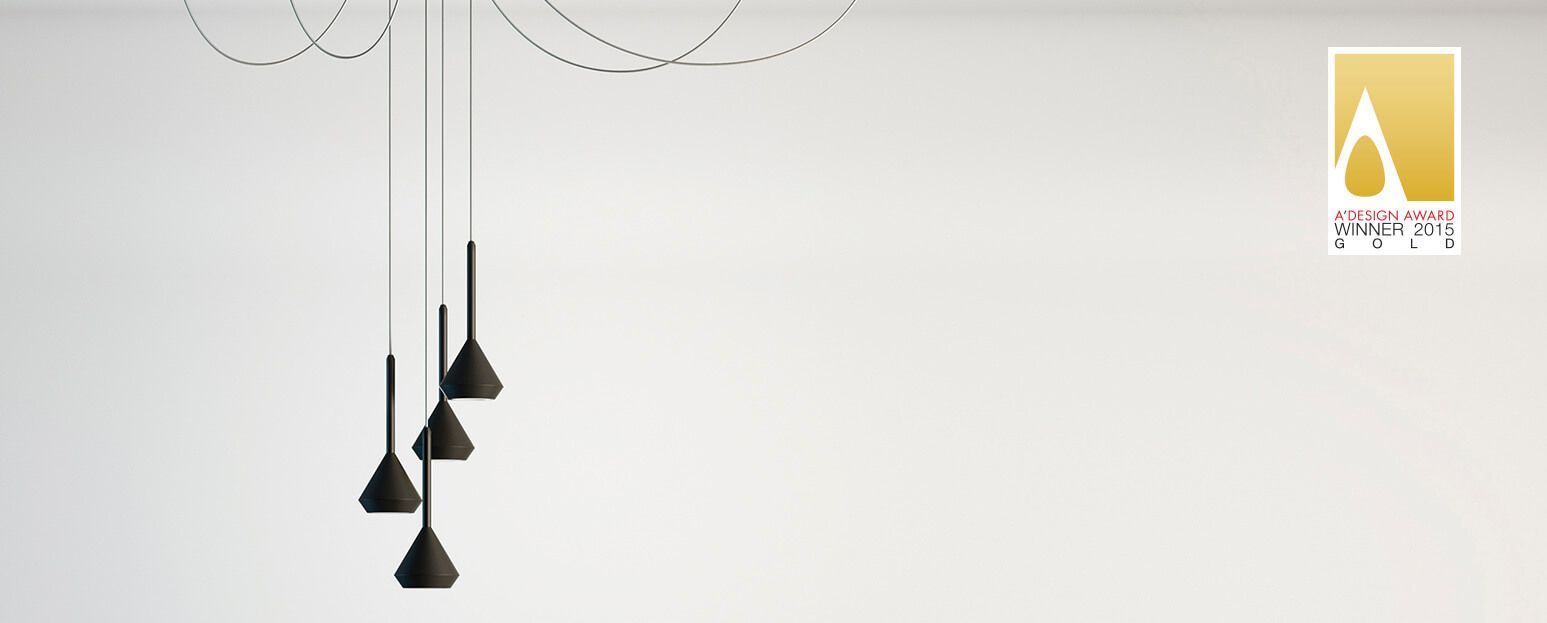 Spin, awarded for its design.
Spin, designed by the Jokerlight design director, Ruben Saldaña, has been awarded the A'Design Award 2015 for its design quality and innovation.
The A'Design Award is the most important international design award granted in Italy, and thousands of products from all over the globe, created by some of the world's most prestigious industrial designs, compete in it.
The recognition of the A'Design Award is a distinction for the market's most outstanding and innovative products, which mark a difference due to their excellent design. It is also a mark of quality granted by a highly reputed independent jury that supports and distinguishes the year's best products.
About Spin
Minimal dimensions, essential lines and rotating geometry in a suspended piece for accent lighting. Its ultra-thin cable gives Spin a sensation of aerial floatability. Spin can be fitted individually or configured in a group and offer suspension points for applications where the point of light position is moved. It can be covered with a recessed or surface base.