Salt, German Design Award Nominee 2016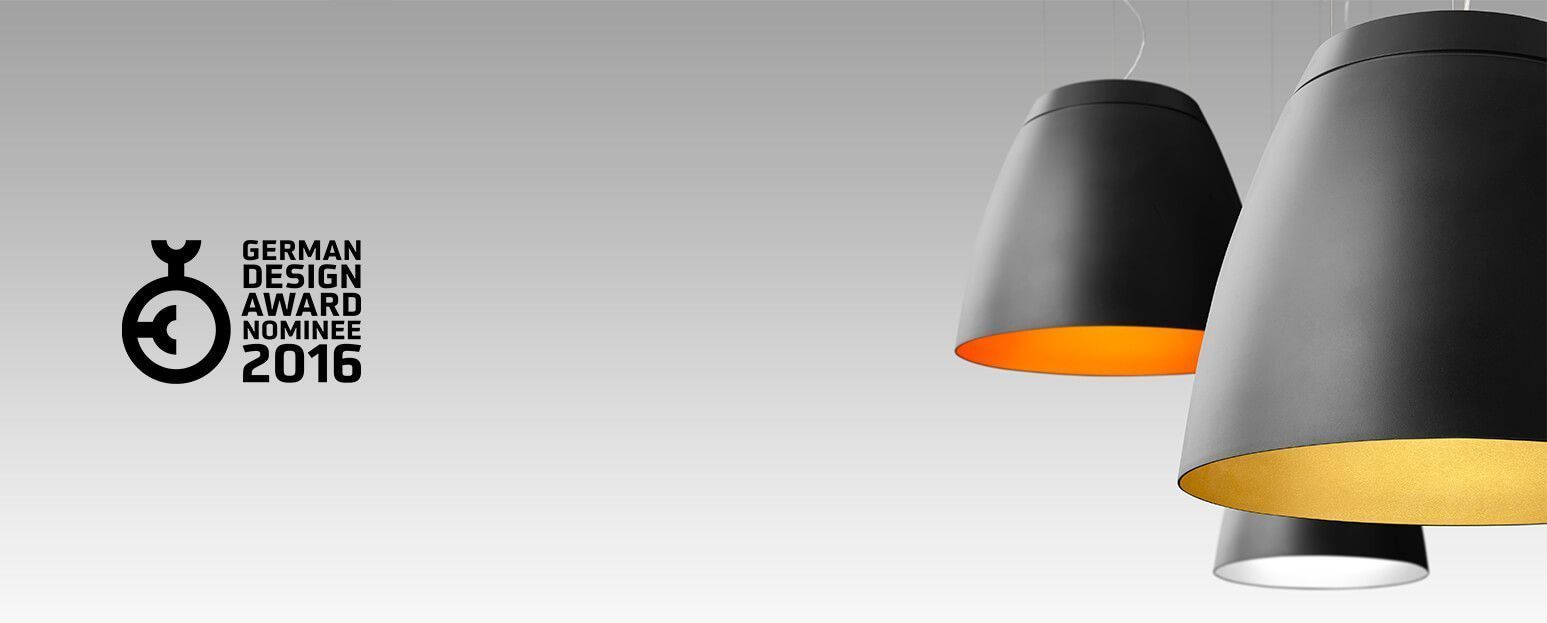 Salt has been selected as German Design Award Nominee 2016. This award recognises the excellent design of this luminaire, endorsing its reputation and commercial success. The German Design Awards are only granted to products that represent a significant contribution to the world design scene. The prestigious international jury that assesses the hundreds of candidates guarantees this. The German Design Award is a compendium of the latest and most outstanding tendencies in the creation of new products, a show where the cutting-edge of the design world competes.
The German Design Council, the institution that watches over the promotion of design in Germany, is in charge of organising these awards. This entity was founded by a Bundestag (low chamber of Germany) mandate in 1953. Since then, it has been responsible for supporting and fostering the creation of added value in industry through design. Based on its work of more than 60 years, the German Design Council is one of the most important design promotion centres in the world. Its network of members includes the most outstanding design associations of reference all over the world.